Portals
In December 2014, Shared_Studios launched Portals, a global public art initiative. Portals is a network of gold-colored spaces equipped with immersive audiovisual technology and spread out in public sites around the world. When individuals enter a Portal, they feel as though they are sharing the same space as someone in an identical Portal somewhere else on Earth. As many participants have put it, they "feel like they are breathing the same air." Since launch, Portals have connected more than 30,000 people across 20 countries in one-on-one dialogues. Community partners have built permanent Portals in diverse locations around the globe, including Syrian refugee camps, American inner-cities, Afghan universities, and Mexican public parks. Notable guests have engaged the Portals network, including Barack Obama, Ban Ki-moon, Sergey Brin, and Fareed Zakaria. The Portal during Skoll week connected to sites around the world to facilitate discussions around migration, arts, and entrepreneurship. Learn more at www.sharedstudios.com/.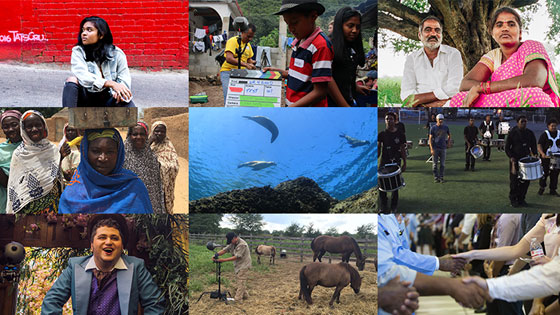 Oculus VR For Good
Virtual reality has unlimited potential for gaming and entertainment, but it's also a powerful way to drive important social change. Filmmakers everywhere see this and are pushing the boundaries of cinematic VR to tell stories with an impact. There's also a large community of nonprofit organizations eager to embrace VR as a tool to raise awareness for causes in need of a voice. The Oculus team brought their latest innovations and storytelling achievements to the 2017 Skoll World Forum on Social Entrepreneurship.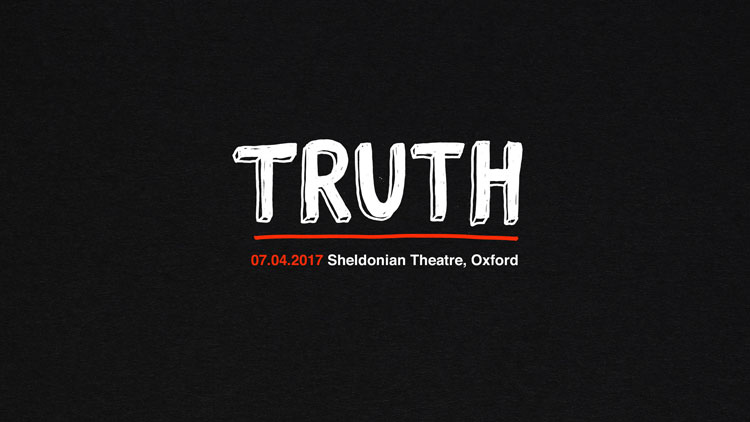 TEDxSkoll

Post-truth. Fake news. Alternative facts. The very definition of truth seems to be up for grabs, and our relationship with truth is in a state of flux. We met at the Sheldonian Theatre in Oxford for TEDxSkoll. Under a 17th century ceiling, we took stock of the concept of truth and its evolving role in social, economic and political progress. We heard from those who have harnessed truth as a central driving force in their life and work, and those who have dedicated their life's work to producing fiction. Together, we explored truth as a concept that is not always easy to find, define or grasp. We embraced that challenge as a unifying—and uniquely human—element. View the complete video from the event here.