The annual Skoll World Forum was, as always, an inspiring, energizing, and at times dizzying week of conversations and celebrations in the hallowed halls and cobblestoned streets of Oxford. Stephan Chambers of the London School of Economics closed out Skoll Week with a concise and characteristically witty summary of the most memorable moments.
"I've seen our movement grow over the years," he said. "Yours is hard, necessary, and sometimes lonely work." Sometimes this week can seem like a dream, he continued. "Take these Skoll moments, treasure them, and store them for the days for when you are less hopeful."
We've been in a reflective mood here at Skoll, and in that spirit, we thought we'd collect our favorite Skoll moments (you can click the images to tweet them directly), those ones that seemed to best crystallize the hard work of social entrepreneurship and the creation of common ground in an era of deepening fault lines.
Winnie Byanyima, Executive Director of Oxfam International, talked about breaking free from a rigged economic model and making a more fair and sustainable economy for us all. "I remain optimistic," she said. "It's the innovators, the social entrepreneurs, the seismic resisters, who will build the solutions to rising inequality."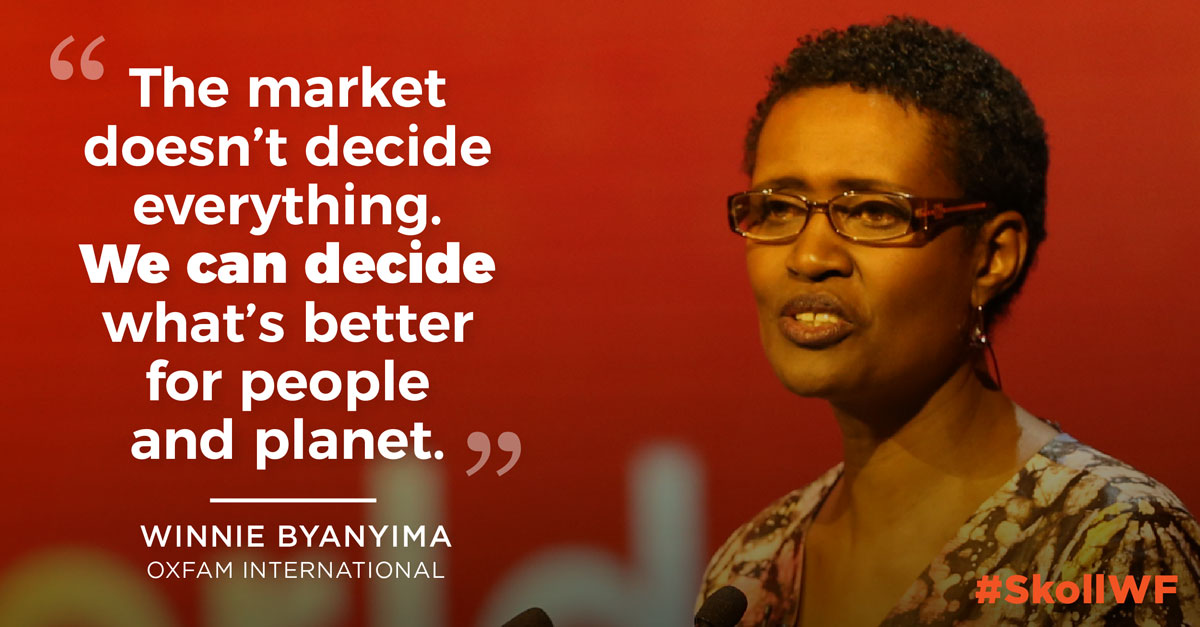 "I trust that all of us are good people. How can we channel it? Connect the good energy to that problem." One fifth of Hamdi Ulukaya's yogurt-making employees at Chobani are refugees. "I do believe in the free market," he explained. "It moves humanity forward. And if we fill this model with these people, you're in heaven!"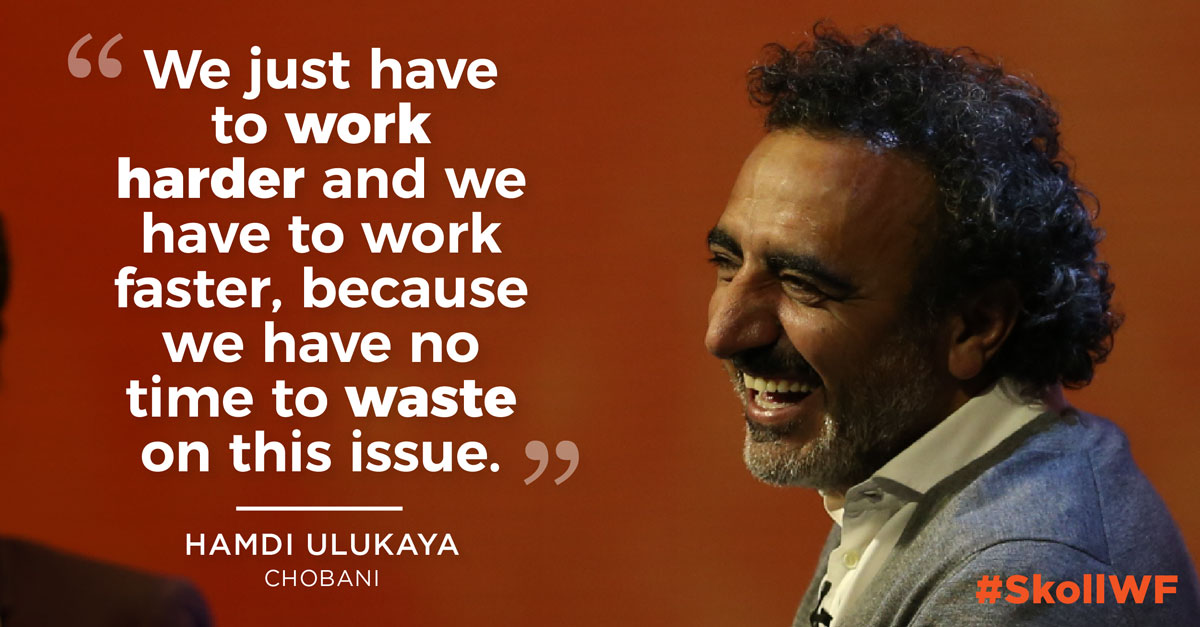 Dr. Jim Yong Kim, President of the World Bank Group and pioneer of systemic approaches to global health, told Jeff Skoll that it's social entrepreneurs who will craft the systems innovations that shift the unjust status quo. We must not be daunted, he said. "Everything is complicated when you first get started."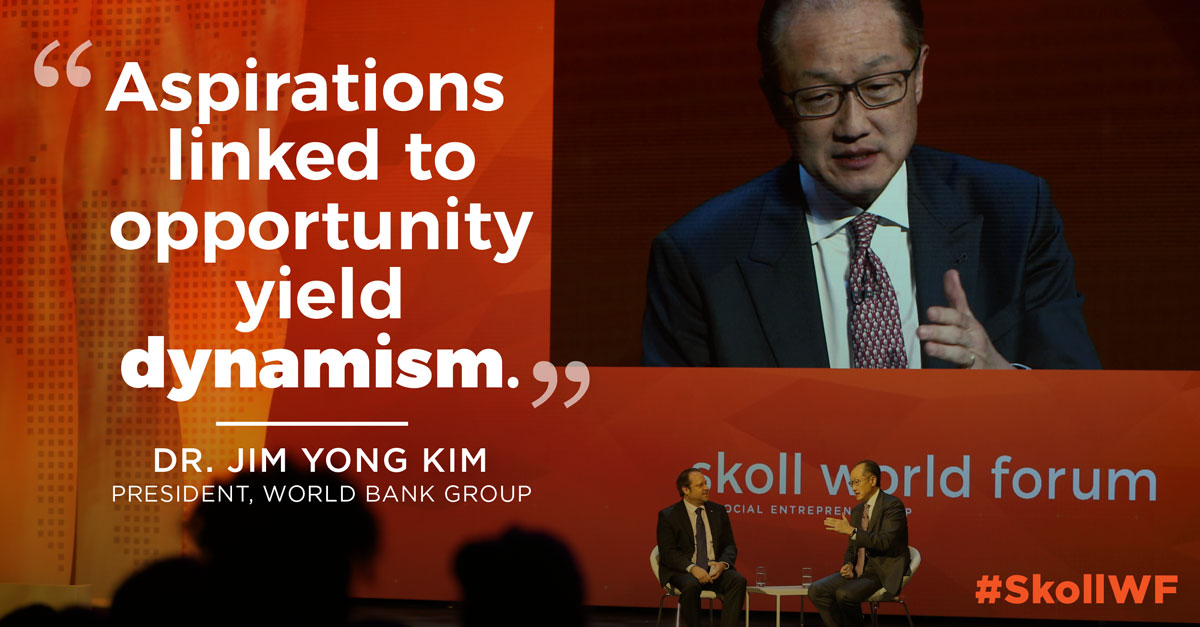 Simple, effective, and universally applied rules of the road in healthcare delivery can save the lives of millions, said Dr. Atul Gawande. He drew on the lessons of his experience in Indian delivery rooms to create his Checklist Manifesto, a deceptively simple intervention that has shown staggering success.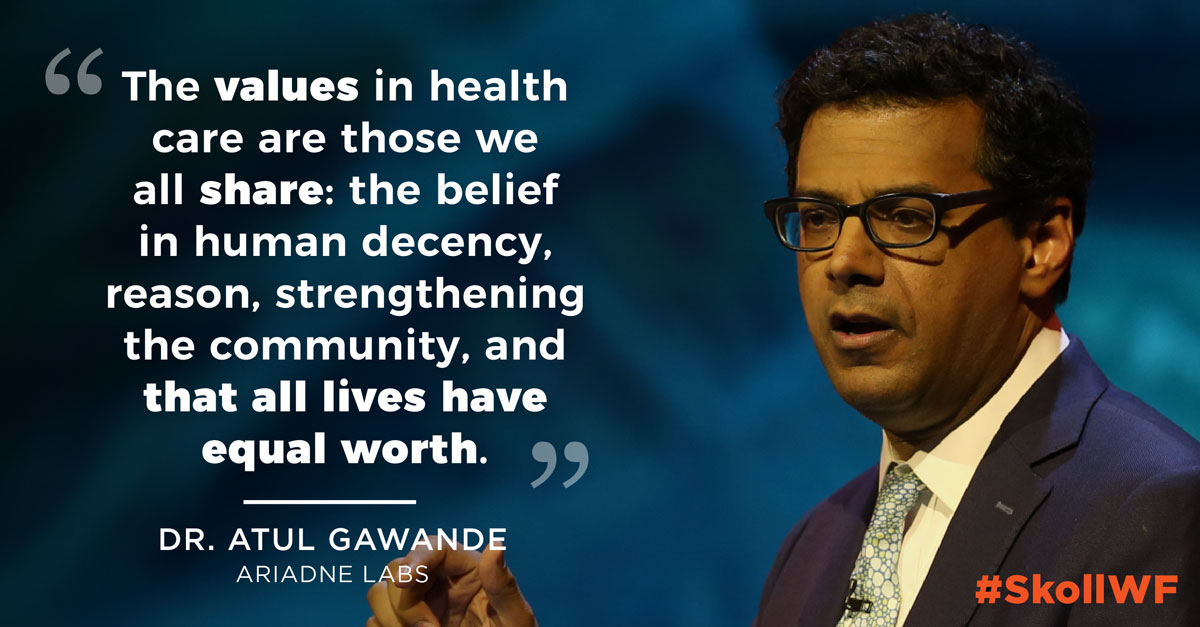 In many parts of the world, living more than an hour's walk from a health clinic can be a Last Mile Health death sentence. It need not be. Dr. Raj Panjabi and Last Mile Health have partnered with the Liberian government to address that tyranny of distance to deliver quality healthcare to 1.2 million in the most remote areas. "We are honored to be part of a community that believes no condition is permanent," Raj said. "A community that is not afraid to call out the unjust conditions in our world."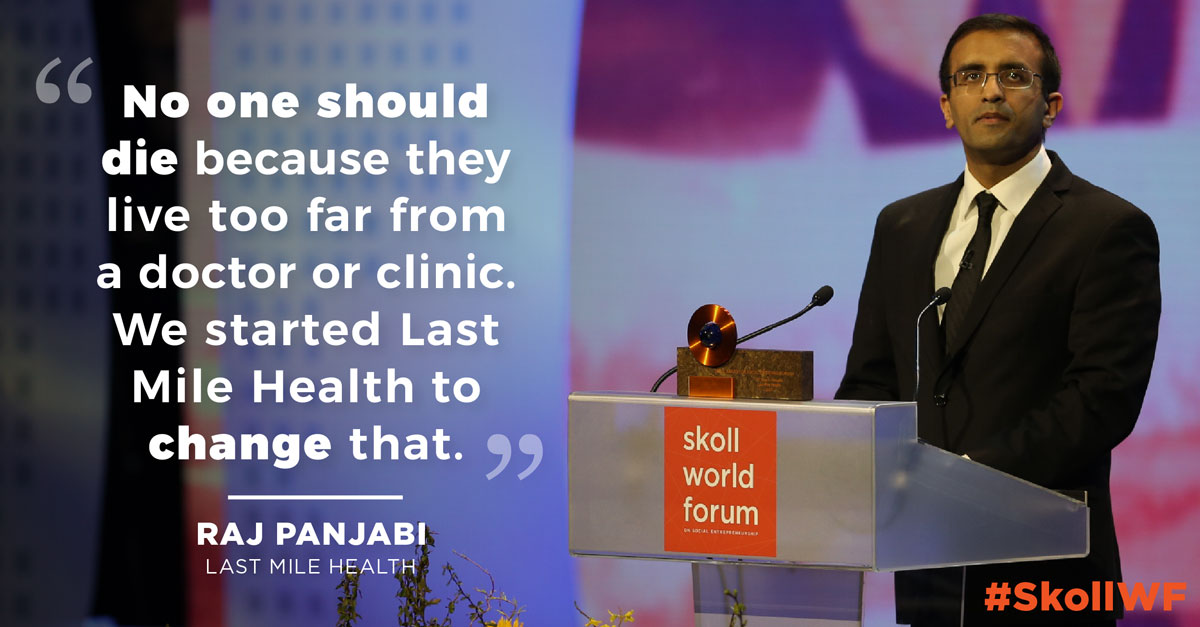 Unsafe and informal housing in developing countries causes hundreds of thousands of unnecessary deaths when disaster strikes. Build Change has helped revolutionize how the relief industry rebuilds after a disaster. "This is a man-made problem," Elizabeth Hausler said. "So there must be a man—or woman—made solution."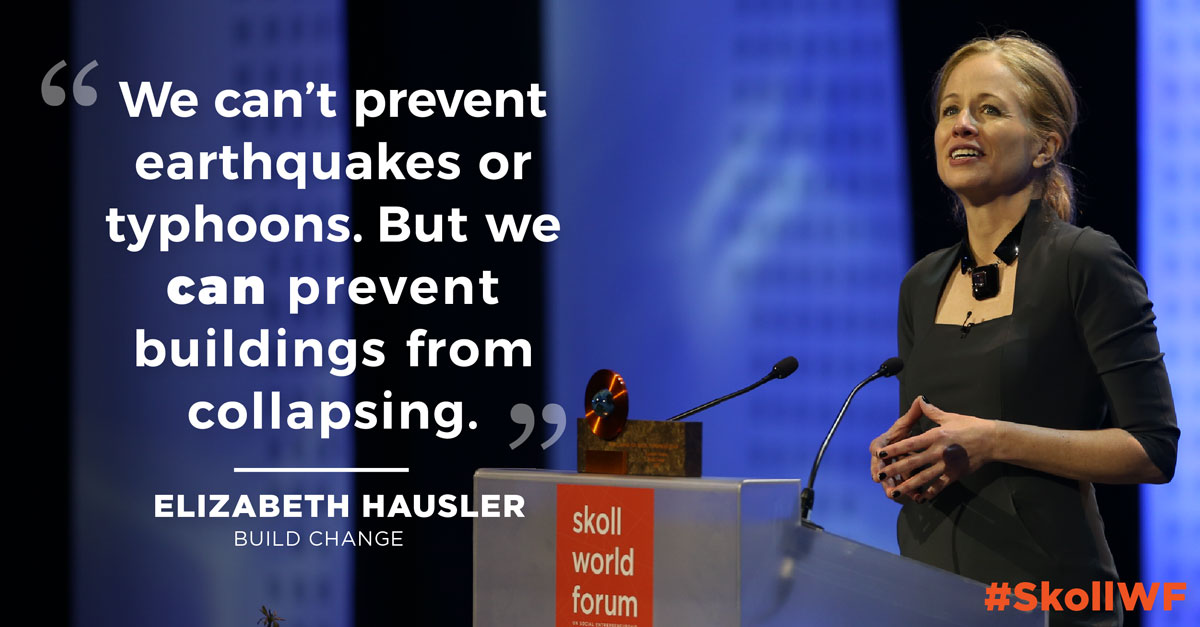 Human trafficking is low risk and high profit—a $150 billion industry of modern slavery. Brad Myles and Polaris analyze data based on victims' experiences to identify specific types of trafficking, build awareness, and improve support. "Together we can shift the market conditions, disrupt the criminal networks that do this to people, and restore freedom to millions."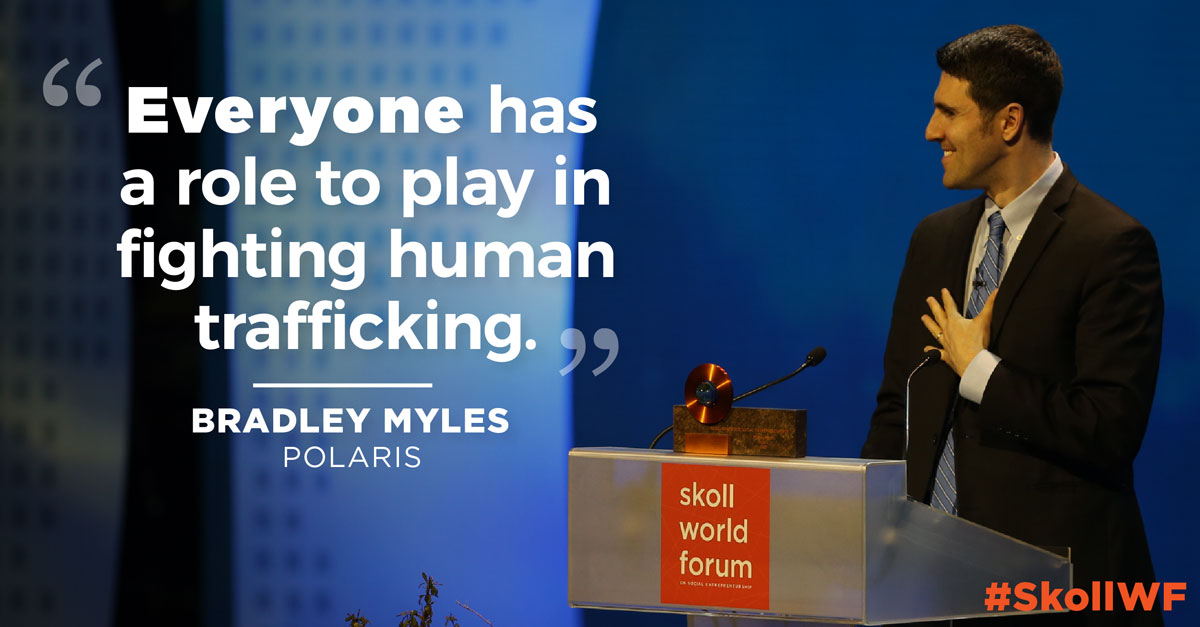 With an innovative, investor-owned social enterprise model, Babban Gona aims to create an economically viable and secure future for Nigeria's young people in agriculture. This breaks the vicious cycles of poverty and unemployment that make them vulnerable to extremist groups like Boko Haram.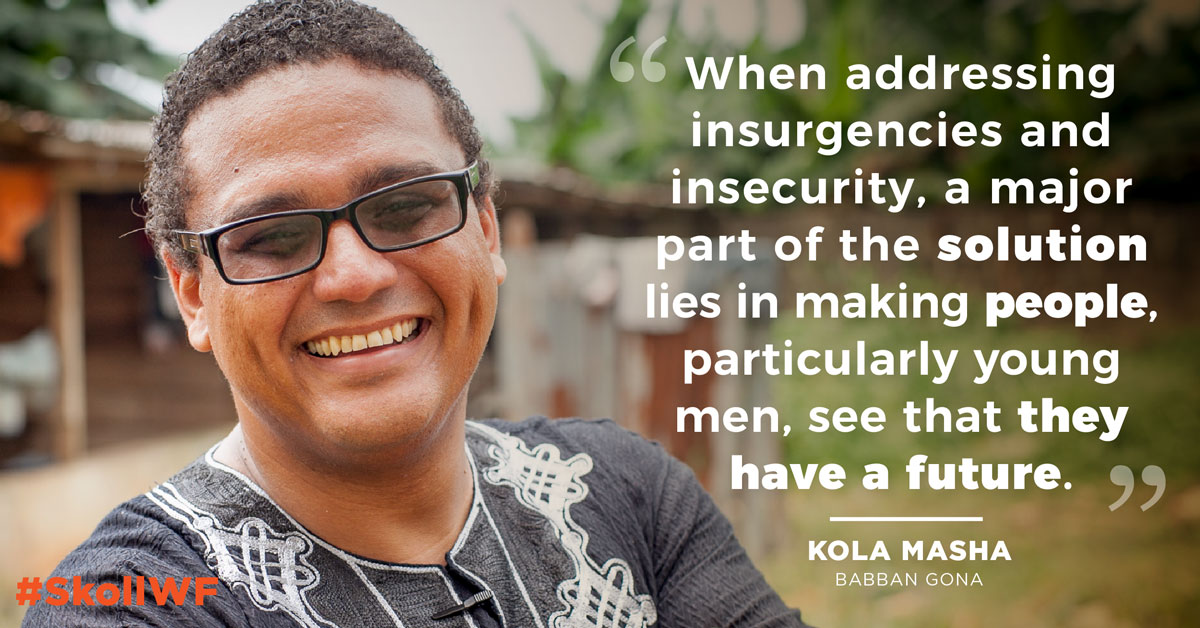 A well known activist against extreme poverty, Bono's deep belief in public advocacy led him to co-found ONE, which persuades governments to adopt progressive resource policies, and (RED), which has raised $465 million to fight AIDS through the Global Fund. Bono joined Jeff Skoll on stage for an intimate and spirited conversation about his approach to social change. "The real humbling thing for me was that journey to realize that we can't take people out of poverty without capitalism," he told Jeff. "It's not immoral, but it is amoral and it requires instruction. We have to tell it what to do."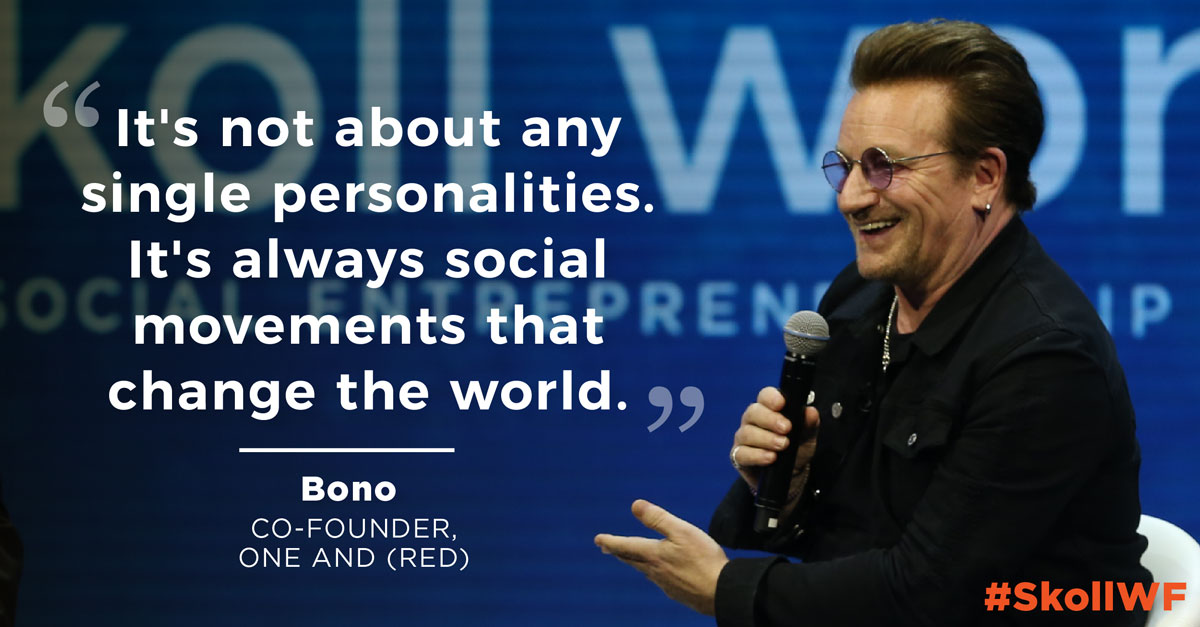 Tragically slain British MP Jo Cox, a beacon of inclusion in an era of populism, left a legacy of much needed hope. Brendan Cox, founder of Great Get Together and widower of Jo Cox, spoke with social entrepreneur Gemma Mortensen about finding a way forward in troubled times. "One act of supreme hatred unleashed millions of acts of compassion and kindness," he said. "On a very human and personal level, there's something you can do. That's what I hold onto now."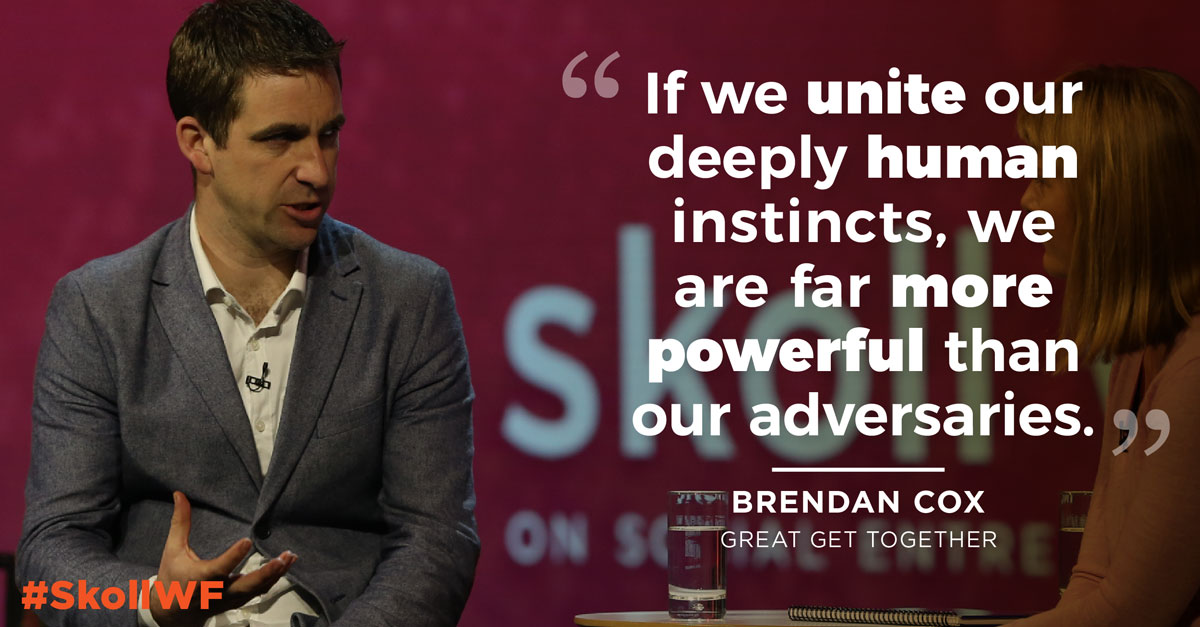 The Silk Road Ensemble, that inspiring model of multicultural artistic exchange, cast their spell over the New Theatre to close out the final gathering of Skoll Week. Silk Road members Cristina Pato and Kinan Azmeh, armed with a Galician bagpipe and a clarinet, transported the crowd to the scene of a typical Syrian wedding party. "I'd like to dedicate this piece to all the Syrians who managed to fall in love in the last six years," said Kinan Azmeh. "In spite of all the bullets, barrel bombs, and chemical attacks, people have the resilience to fall in love."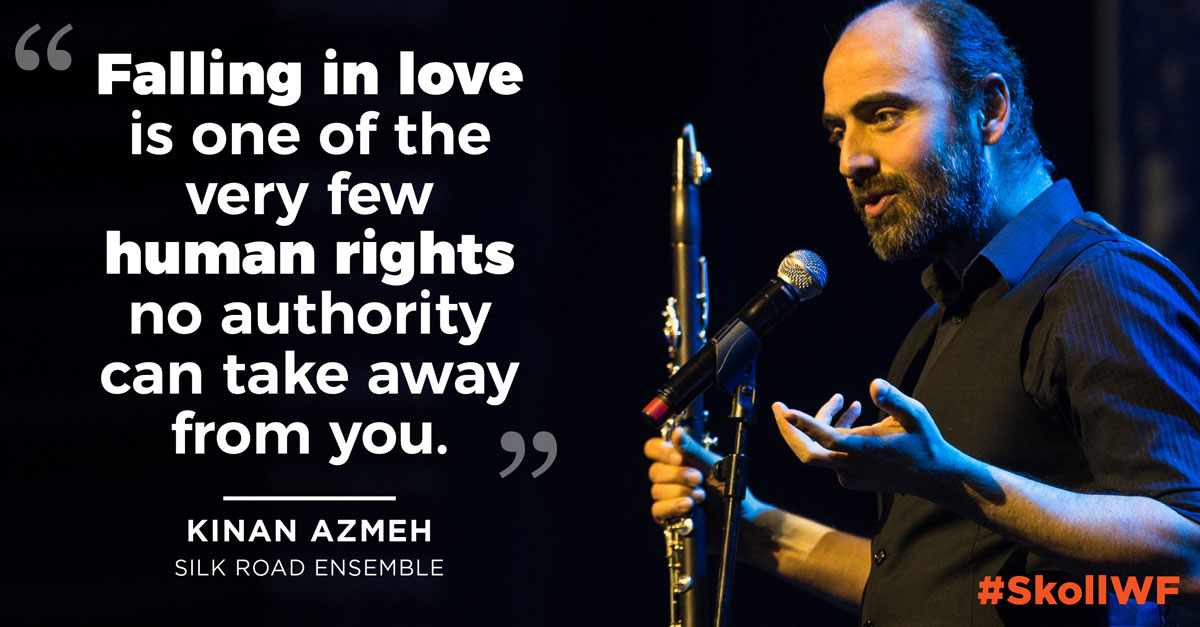 The Silk Road Ensemble has worked for 18 years to create global understanding through cultural exchange. "We make music to do that," said Cristina Pato. "I'll try to take you to Galicia, where the bagpipe is the national instrument. When you play music there, people gather around you and we all dance together."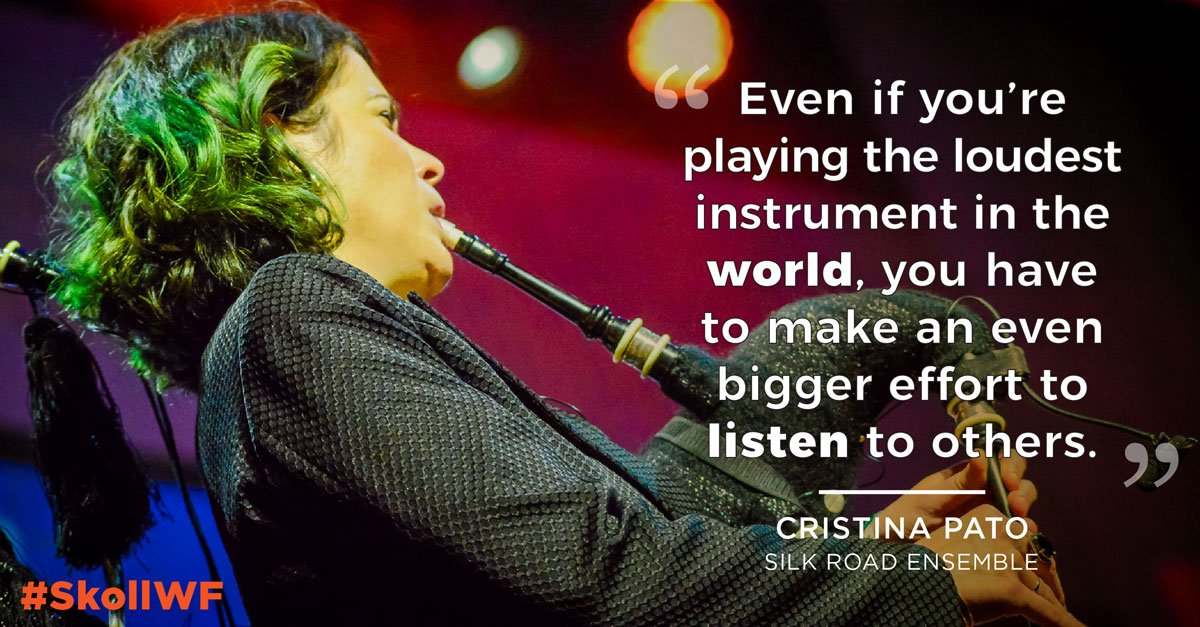 It's a great challenge to take a week jam-packed with dynamic thinkers, doers, and dreamers and distill it all down to a handful of takeaways. The video below continues that effort, and we will slowly roll out more in-depth reporting from individual sessions and plenaries over the next weeks and months. We hope that helps continue the vital conversations sparked at Skoll Week. Looking forward to seeing you in Oxford next year.