As President Obama said in his address to hundreds of Global Entrepreneurship Summit attendees at Stanford's Memorial Auditorium last week: "Entrepreneurship is the engine for growth….You [entrepreneurs] are the bridge, the glue that make the world more peaceful and prosperous."
This is the first year the Skoll Foundation partnered with the Global Entrepreneurship Summit to infuse social entrepreneurship into the conversation about supporting innovations that advance communities everywhere.
President Obama's message resonated deeply with us and with more than 20 Skoll Awardees who traveled from around the world to participate in the event.
And the rhetoric matched reality: never before have social entrepreneurs been so visible and engaged in the Summit. Nearly every panel on every stage featured at least one social entrepreneur whose business model is oriented toward social purpose.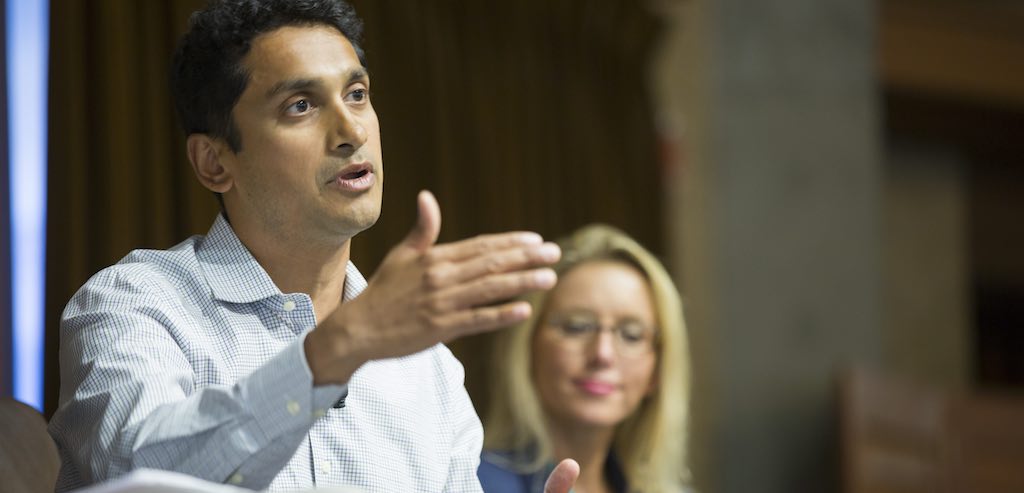 Kiva Co-founder and President Premal Shah addresses the 2016 Global Entrepreneurship Summit.
The fact that more entrepreneurs are thinking about social good, and trying to realize it through their ventures, is a very positive phenomenon. Funders and investors are also getting involved by deploying a spectrum of capital to support the growing field of social entrepreneurs.
At the Skoll Foundation we believe that funding sustainable systems change is the best way to create a better and fairer world. That's why we invest our capital in supporting social entrepreneurs disrupting suboptimal systems in areas like healthcare, education, markets, climate change, and water and sanitation. Importantly, these social entrepreneurs have proven evidence of impact. They are working to deeply understand the dysfunction and then drafting blueprints for new systems that serve the people who rely on them.
Big systems change requires a strong ecosystem of partners across sectors—from government to business to civil society. Anne-Marie Slaughter recently articulated the unique way that social entrepreneurs work with government in the Financial Times:
It is interesting, and significant, that social entrepreneurs have found ways to work with government rather than around it. They increase "the willingness or ability of the government to invest" in a particular government service "by reframing the way its value is articulated."
The public sector… provides enormous scale. And, for all its flaws, it is a source of legitimacy. What is more, it turns out that private entrepreneurs can do more public good when they team up with government.
Skoll Foundation President and CEO Sally Osberg has characterized social entrepreneurs and their models as "R&D for development," emphasizing "It's in the uptake of their innovations by governments, by business, and by investors that we begin to understand the change that's possible."
As Sally told the hundreds gathered at the Stanford Faculty Club to hear a panel of social entrepreneurs discuss their models for change, "Under President Obama, the US government has been in the vanguard—appreciating the potential for entrepreneurship and social entrepreneurship as force multipliers for good….We're incredibly pleased to have partnered with USAID in advancing this vision."
USAID Administrator Gayle Smith underscored the importance of integrating social entrepreneurs' models for change into initiatives with governments and others to transform systems. "It's about creativity, financing, and meaningful partnership. Add some glue and go to scale!"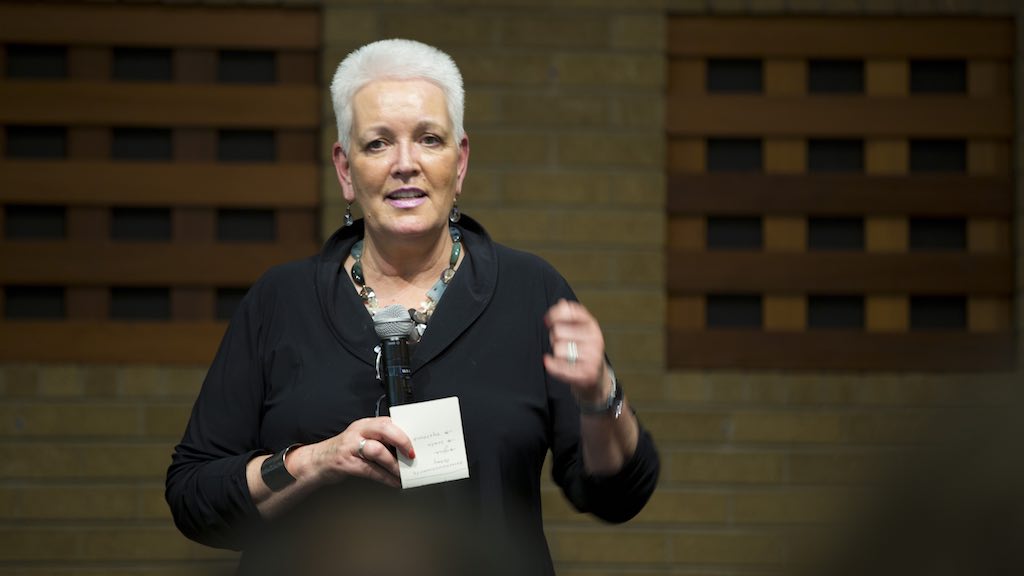 USAID Administrator Gayle Smith addresses a Skoll Foundation reception at the 2016 Global Entrepreneurship Summit.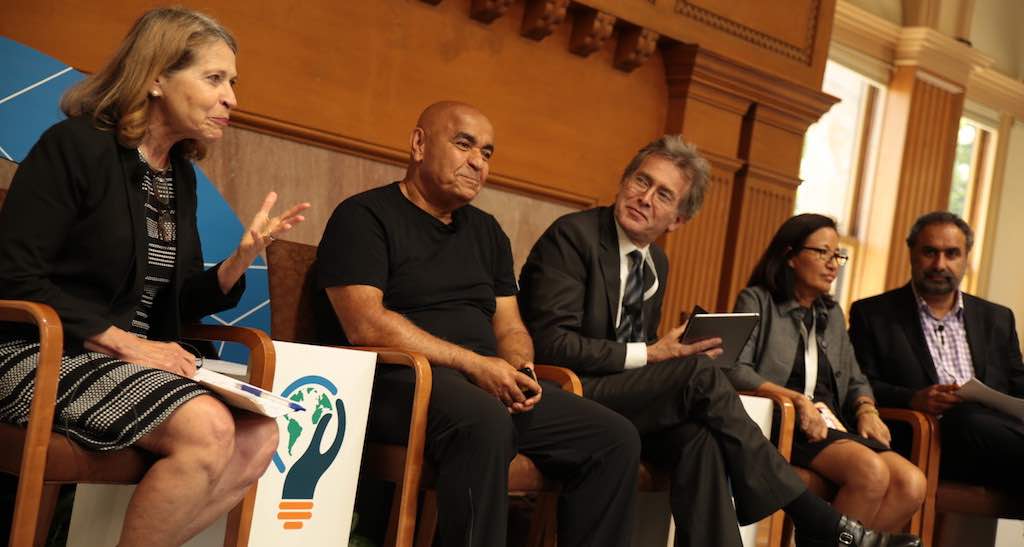 Left to right: Sally Osberg, Skoll Foundation President and CEO; Kamran Elahian, Chairman of the BIT-AMENA Center for Building Innovation Economies at the Haas School of Business at UC Berkeley; Yves Moury, Founder and CEO of Fundacion Capital; Debbie Aung Din Taylor, Co-founder of Proximity Designs; Dipender Saluja, Partner and Managing Director of Capricorn Investments.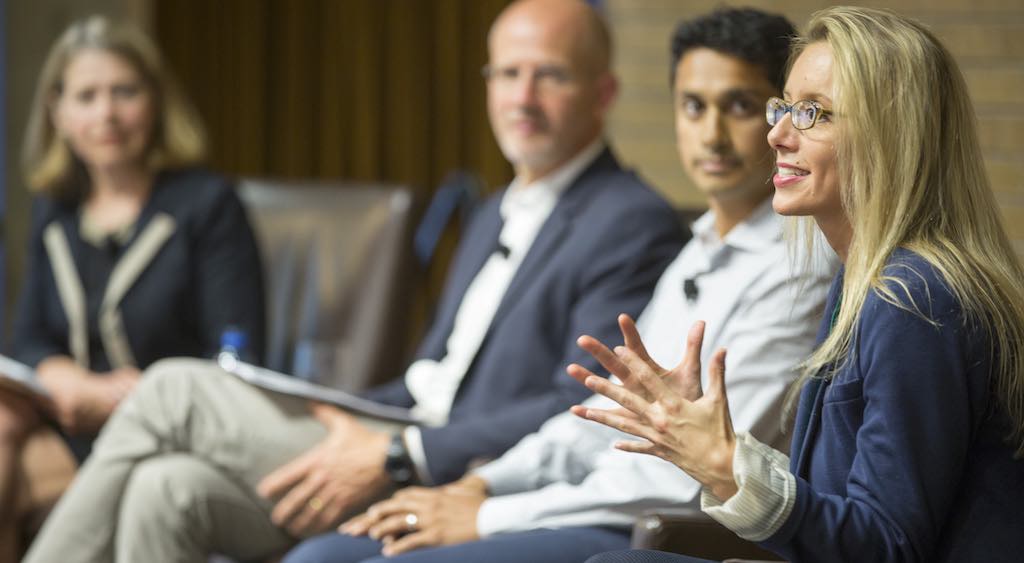 Alix Lebec, Director of Business Development at Water.org.